The five principles
We put The Five Principles, which form the foundation of how we do business today and every day, at the centre of every decision we make. This means:
Quality

– Quality begins with delivering our best to the people and pets we serve. It continues through all that we do.

Responsibility

– We take responsibility without being asked. We support the responsibilities of others.

Mutuality

– A mutual benefit is a shared benefit. Shared benefits will endure.

Efficiency

– Our resources are precious. Being efficient helps us accomplish more and waste less.

Freedom

– Freedom lets us shape our future. Performance allows us to remain free.
Engaging with you
Our Associates are fundamental to our success and we are proud to count some of the finest specialists, veterinary surgeons, veterinary nurses and support staff amongst our team.
We work hard to create a culture and environment that focuses on engaging and investing in our Associates and teams to achieve our goal of creating A BETTER WORLD FOR PETS.
An important factor of this is the regular interactions we have with our Associates on what's important – and it's these connections that help us create an engaged workforce.
We want our Associates and teams to feel connected with what's important to them which is why we run an annual engagement survey and have ongoing dialogue and action planning.
Listening to our Associates and acting on what's important to them makes a real difference in how Associates feel valued, accomplish their ambitions and deliver excellence in everything they do. For example, following feedback that we received, we've enhanced our induction programmes for Associates joining the Linnaeus family and created new nursing structures that provide great opportunities for learning and career progression. We also launched our new Leadership Framework and performance/development conversations.
Supporting You
Your line manager will play a key role in working with you to find out what's important to you – leading to an environment where you have an enjoyable, challenging and rewarding experience and making Linnaeus a great place to work. They will support you throughout your induction and at regular intervals in the year with meaningful conversations about your role, your personal development and your career aspirations.
We want to make Linnaeus a place for you to come and have a long and rewarding career – and we strongly believe that this includes looking after the health and wellbeing of you and those around you at work as well as creating opportunities for you to learn and grow.
YOUR HEALTH AND WELLBEING
Your wellbeing is key to our success and we are consistently striving to create an environment that is healthy and engaging for everyone. We all need good mental health and wellbeing to help us lead healthy and happy lives. Looking after our mental health is something we should think about all the time and really invest in. We want to ensure we support you in doing this by continually striving to provide a working environment that does just that.
Each year we promote a wellbeing calendar that highlights a range of initiatives spanning across various awareness campaigns. These cover everything from the importance of health and exercise to the more sensitive topics such as cancer and mental health.
MENTAL HEALTH FIRST AIDERS
We have an amazing team of Mental Health First Aiders (MHFA) across all of our sites who deliver fantastic support to all of our Associates. Our MHFA's are volunteers within Linnaeus from both office and clinical roles. In addition to your line manager, the MHFA's are people you can confidentially speak to about your mental health and wellbeing.
They will be able to listen non-judgementally and signpost you to professional help where it's needed. We also provide support and guidance to our line managers to ensure that you can speak to them openly and confidently about your mental health and wellbeing. This ensures we can provide the right level of support to you when you need it.
Our MHFA's and the fantastic support they offer our Associates is an integral part of our wellbeing strategy.
We're very proud that we have trained at least one MHFA in every practice in conjunction with Mental Health First Aid England and we're training more every year.
Your development
Development of all our Associates is extremely high on our agenda, whether you decide to join us at the start of your veterinary career or you're looking to enhance your existing skillset. We know how important it is to invest in our people, to help them to grow and fulfil their potential.
For our clinical Associates, we have dedicated teams and development programmes that enable you to achieve recognised industry qualifications from nursing diplomas to intern and residency programmes in our specialist-led referral practices. We provide a full range of CPD materials to support your RCVS requirements. We also offer alternative development such as coaching and mentoring roles for those that wish to support the development of others.
If you're joining us in a non-clinical role, we have a great suite of development opportunities such as the BVRA's (British Veterinary Receptionist Association) bronze, silver and gold awards, as well as specific skills training that will complement and enhance your current experience. Whatever career path you choose in your journey with us, we will ensure you're inspired and positively encouraged to achieve your full potential.
We are embedding a culture that empowers all Associates to be a leader and demonstrate leadership qualities. Our Leadership Framework outlines what great leadership looks like for you in your role – it gives the tools to focus on your leadership development and helps you to be the best you can be in your current role and also get ready for the next step in your career, if that's what is right for you.
THE TOOLS YOU NEED
We have an extensive suite of on-demand learning available to all, from bite-sized content you can access on the go; to full training courses which will support your leadership and personal development.
As part of your induction, we'll make sure you have all the tools you need to do your job effectively and for Associates leading teams or practices, we have a leadership development programme to set you up for success and understand what great leadership looks like at Linnaeus.
Why it's great to work at Linnaeus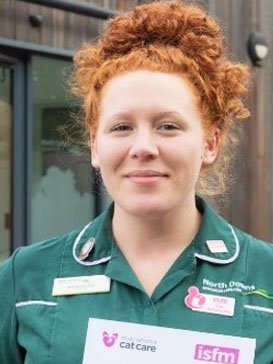 "My favourite thing about working at NDSR is the depth of knowledge and passion that surrounds me. All of us are different and yet we are equal. As our knowledge is constantly updating it is never a question of who knows more than whom but what can we learn from each other, what can we discuss and how can we make our patient care even better!"
Kira McLean-Ash
Registered Veterinary Nurse – North Downs Specialist Referrals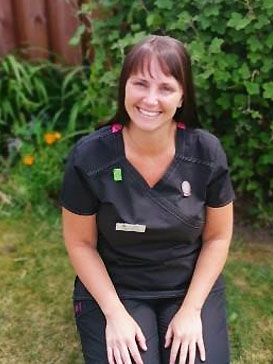 "We have a wonderful team of unique individuals, all of which possess their own skill sets, strengths and experience. We all support and learn from each other no matter how long we may have been in-practice or how qualified we might be. We welcome new ideas and work as a team to provide the best possible care for our clients and their pets – who are the heart of everything we do."
Sharon Davies
Practice Manager - Peak Vets
"I spoke several times with Linnaeus around all aspects of the dermatology service at Anderson Moores prior to accepting the job. They were always extremely helpful, informative and supportive. Linnaeus are active listeners and respond practically and efficiently. The team at Anderson Moores have been similar - both before I started and now that I am working in my new role. The recruitment team also maintains contact on a regular basis for feedback - which I really appreciate."
Hilary O'Dair
RCVS Advanced Practitioner in Small Animal Dermatology – Anderson Moores