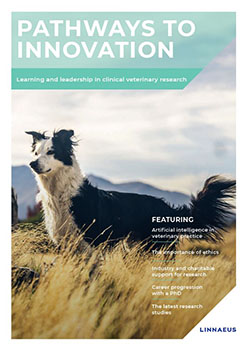 Pathways to Innovation: Learning and Leadership in Clinical Veterinary Research highlights how innovation is underpinned by knowledge and skills in areas ranging from ethics to artificial intelligence.
It features contributors from the Waltham Petcare Science Institute, the Royal College of Veterinary Surgeons, The Kennel Club Genetics Centre and Mars Petcare.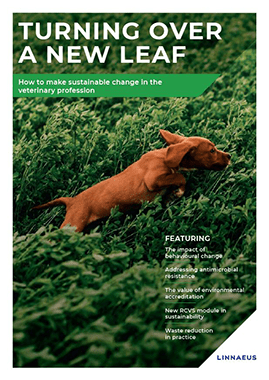 Turning Over a New Leaf - How to Make Sustainable Change in the Veterinary Profession discusses the steps veterinary centres can take to become more sustainable.
Published in March 2023, it includes articles from the Royal College of Veterinary Surgeons, Mars Veterinary Health and Investors in the Environment – along with experts based in primary care and referral sites across the UK.
Sparking the Clinical Mind - How Collaboration Delivers Excellence in Research focuses on the importance of collaboration to deliver high quality research projects.
Published in September 2022, the report explores how improving our clinical expertise needs the guidance, input and perspectives of others. It features contributions from Mars, the Waltham Petcare Science Institute and Nottingham Trent University.