Bart Johnson – Chief Executive Officer
Bart joined Linnaeus in April 2019.
He started his career in the pharmaceutical industry. He joined the NHS in 2000, where he held CEO positions before leaving to set up and lead Assura Medical in 2006. In 2010, Bart became the CEO of Virgin Care and led the business until prior to joining us.
Bart has extensive experience of leading organisations through rapid growth and he is well-known for improving the quality and services for patients and their families.
He lives with his family in Oxfordshire and has a foxy red labrador called Tizzy.
Tim Richardson – Chief Operating Officer
Prior to becoming COO, Tim was Managing Director of two referral hospitals – Davies Veterinary Specialists and Southfields Veterinary Specialists. Tim worked with the hospitals' senior leadership and their teams to provide the highest quality care to a growing number of patients. In 2021, he also became Managing Director of London Veterinary Specialists and a number of our primary care sites, supporting regional management and practice leadership teams.
With more than 20 years' experience in primary care covering mixed and small animal practice, Tim has worked in the UK and Iceland. He ran his own clinic in London for a number of years and then became a vet for the Icelandic Government. On his return from Iceland in 2016, Tim joined Village Vet and then progressed into a range of regional management and practice leadership positions across the industry, before re-joining Linnaeus in 2020.
Tim lives in Hackney, East London, and enjoys all of the live music, sourdough and dog walking opportunities that it has to offer.
Emma Herbert – Chief Marketing Officer
Emma joined Linnaeus in February 2019.
Prior to joining Linnaeus, she gained a wealth of experience within consumer marketing on brands such as Dulux, British Airways, Berocca, Seven Seas and TENA. Emma joined from WW (formerly Weight Watchers), where she was Head of Marketing for the UK business managing insights, media and channel planning, creative development, content, PR and internal communications.
Emma has a proven history of success in developing marketing strategies and building strong purpose-driven brands.
Emma lives in Gloucestershire, is married and has a silver tabby cat called Grace.
Dr Andrea Jeffery – Chief Nurse Officer
Andrea joined Linnaeus in April 2019.
She brings a wealth of academic and professional knowledge to Linnaeus and will work to enable student and registered veterinary nurses are developed to reach their full potential. Especially in terms of being able to use their skillset and develop their careers through a clear career pathway structure.
Andrea was awarded the inaugural Bruce Vivash Jones Award in 2015 for outstanding contribution to the advancement of small animal veterinary nursing and was an elected member of the RCVS Veterinary Nurses Council between 2002 and 2019.
Andrea has extensive experience of supporting VNs through their training, which started when she was the senior nurse at the Animal Health Trust – where she gained her Certificate in Small Animal Nutrition and her RCVS Advanced Diploma.
She is a Fellow of the Higher Education Academy and completed her Masters in the area of e-learning and its value to a VN curriculum. Andrea is currently completing her PhD on Reviewing the Factors which Influence Retention within the Veterinary Nursing Profession.
She was with the University of Bristol for 17 years. During this time, Andrea developed the first graduate training programme for VNs and introduced a Masters by Research programme for VNs. She also helped to develop the first model of care for veterinary patients, known as the Orpet and Jeffery Ability Model (2007).
Ray Reidy – Chief Financial Officer
Prior to joining Linnaeus Ray spent 12 years in a number of roles at Electrocomponents plc, a high-service level distributor of industrial and electronics components. His final role there was CFO of RS Components, the largest trading division covering UK, EMEA and Asia Pacific.
Ray also spent nine years at Halfords, the UK retailer, covering the period of demerger from Boots plc through to the successful flotation back to the Stock Exchange in 2004.
Ray lives in Solihull with his wife and twin boys. He is a Fellow of CIMA and holds an MBA from Manchester Business School.
Professor Séverine Tasker – Chief Medical Officer
An RCVS Recognised Specialist in Internal Medicine and Feline Medicine, Séverine is also a European Veterinary Specialist in Small Animal Internal Medicine.
Séverine graduated as a vet from the University of Bristol in 1994 and worked for the PDSA, before moving to the University of Edinburgh to complete an iCatCare-funded Residency in Feline Medicine in 1999.
Séverine then moved back to the University of Bristol, where she completed a PhD investigating feline haemoplasma infections in 2002. She remained at Bristol Veterinary School, leading in clinical work, teaching and research, until 2018.
During this time, Séverine was awarded the BSAVA Woodrow Award for outstanding contributions in the field of small animal veterinary medicine and the PetPlan Charitable Trust Research Award for outstanding contributions in the field of veterinary research.
In her role as Chief Medical Officer for Linnaeus, Séverine is responsible for the group's medical education strategy, including the Graduate Development Programme and its growing number of residencies and internships. Séverine also heads veterinary leadership, clinical standards, quality improvement and clinical research within Linnaeus.
Séverine brings a wealth of clinical and academic knowledge to Linnaeus and provides leadership and representation of the organisation's clinical staff, at an Executive Team level as well as in Mars Veterinary Health.
In her spare time Séverine loves all things feline (she has three cats at home) and is a Les Mills BodyAttack gym fanatic.
Russell Welsh – Business Development Director
Russell is a qualified vet with over 20 years' experience in the industry. He qualified in South Africa and completed an honours degree in wildlife management alongside his veterinary qualification. After spending time in the US as an intern, he worked in a variety of veterinary practices across the UK.
In 2008, he became a partner in a multisite veterinary business and helped build it to a 32-site primary and referral care veterinary business.
The business became part of Linnaeus in 2017 and since then he has been in a leadership role as a managing director, interim COO and now Head of Business Development. He is passionate about the industry and advancing the exceptional care provided. Outside of work, he loves gardening and mountain biking. He has four children, three dogs, a three-legged cat and a tortoise too.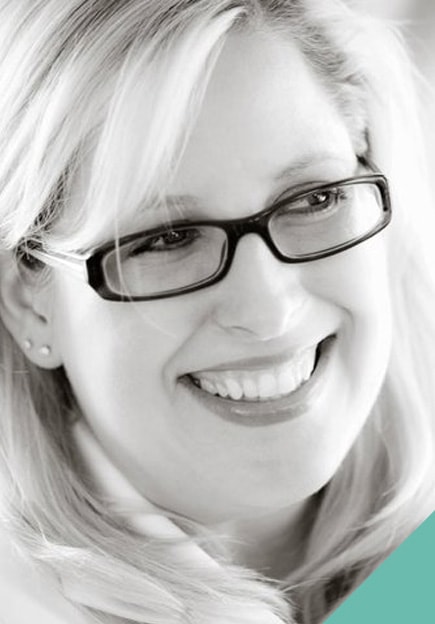 Saskia Connell – People and Organisation Director
Saskia comes with a wealth of experience in HR, both from Mars Incorporated and industries prior to Mars. She has a passion for people and business and linking the two together.
Saskia began her career in various German start-ups before joining Wrigley to focus on building the learning and development framework for Germany, Switzerland and Austria. She then took a larger role providing customised learning solutions across Europe, the Middle East, Africa and India.
Following Wrigley's acquisition by Mars, Saskia rolled out the Mars Five Principles into Wrigley Europe before being appointed as Global Director of Talent and Learning.
After moving to the UK, Saskia became the Wrigley UK HR Director and played a key part in leading the merger of Mars Chocolate and Wrigley and then as HR transformation lead also across Europe, Russia, CIS and Turkey. Saskia then moved back to Germany to lead Mars Wrigley Germany.
Saskia's vast experience and roles have shown the ability to adapt to different environments as well as people, and successfully lead businesses through change. Saskia grew up with pets including dogs, cats, rabbits, and fish and her passion for people and pets has drawn her to the veterinary health business of Mars.
Saskia is American and was brought up in Chicago. She lived in Germany and speaks fluent German and now lives in the UK with her husband, daughter and two rescue cats. She has a degree in psychology from the US and a Master's in Education. Outside of work, Saskia has a passion for travel and culture, as well as being creative with painting, crafts and design.
Marina Zain – Legal Director
Marina is an experienced, adaptable and pragmatic senior in-house lawyer with experience in a wide range of industries and geographies. She joined Linnaeus in January 2020.
Marina began her career in Malaysia with IBM as a contract negotiation specialist. She worked on deals with IBM's clients and provided deal support and work teams across ASEAN and Asia Pacific. Marina was also involved in contract management for IBM's larger outsourced services contracts. After moving to the UK permanently, she has worked in various senior in-house roles for organisations such as EMC, Pegasystems and Coventry University.
She also served as Head of Legal for the Royal Shakespeare Company and during her time there oversaw the restructure of the legal department, appointment of their first legal panel and assisted with the company's inaugural tour of China, amongst other things.
Additionally, Marina has been on the Board of Governors for the London Contemporary Dance School – designated a National Portfolio Organisation by Arts Council England.
Marina has a proven track record and believes in a culture of mutual respect, working collaboratively with her team and across functions.
Marina is Malaysian and was brought up in Kuala Lumpur. She now lives in the UK with her husband and their Golden Retriever, Bailey and Norwegian Forest cat, Montague. She speaks Malay and Bahasa Indonesia. Marina has a degree in law from Bristol University and is an advocate and solicitor of the Malaysian Bar. In her spare time, Marina has a passion for history, travel and food, as well as being an avid amateur photographer and digital artist.
Will Awde – Head of Strategy
Will qualified as a vet from the University of Cambridge with an additional degree in pathology. He spent a number of years in clinical practice working with pets and farm animals before joining Linnaeus in 2016, initially working as part of Willows Referral Centre in a business relationship role. Will held several roles in the operations team, where he was particularly involved with developing data analysis capability and providing clinical insight.
Will has been in his current role since 2019. As Head of Strategy, he is responsible for ensuring that Linnaeus has a clear, structured and effective long-term plan to deliver on its purpose. He also leads the Business Intelligence and Project Management Office (PMO) functions.
Will is settled in Gloucestershire with his family and long-haired cat, Ron. In his spare time, Will can usually be found on the climbing wall or squash court and enjoys cooking and discovering new food.